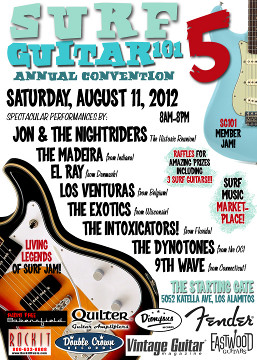 Hello Madeira friends!!
It's been three weeks since the official release of "Tribal Fires", and it's now widely available, both in physical and download versions (including through Amazon and iTunes). We very much hope that if you've picked it up you're enjoying it. If you are, please consider leaving a few comments on Amazon and/or iTunes and hype it up for us a bit!
We have big plans for the next six months or so, playing all over the US in order to promote the new album, including a couple of shows in North Carolina in early May; Chicago and Milwaukee (our first time there) in mid-June; five shows in California in early August; and several other shows in the works for August and September, including another show in Chicago, as well as Champaign, IL and Oxford, OH – stay tuned for those.
We wanted to in particular draw your attention to two amazing shows we're honored to be part of this spring and summer. First, the Instro Summit, a 3-day festival held on May 4th-6th at the Cave in Chapel Hill, NC, and featuring bands from all over America performing surf and instrumental rock. We'll be playing on Friday, May 4th, along with our Indy brethren Destination: Earth!, as well as an incredible lineup of surf bands including Aqualads, the Mystery Men?, Kill, Baby…Kill!, Killer Filler, and Weisstronauts. If you're a surf/instro nut living anywhere close to the East Coast, then this is a must-attend event!
Instro Summit on Facebook
Instro Summit on MySpace
Second, we're incredibly excited to also be playing the 5th Annual Surf Guitar 101 Convention at the Starting Gate, in Los Alamitos, CA, on Sat. Aug. 11th (10am to 8pm), along with a mind-blowing collection of bands from the US and Europe, including the reunion of Jon & the Nightriders (!!), El Ray (Denmark), the Exotics (Milwaukee), Los Venturas (Belgium), the Dynotones (SoCal), 9th Wave (CT), and the Intoxicators (FL). There will also be the SG101 members jam, the legends jam and tribute hour, a huge vendor room, raffles and giveaways. and much, much more… It's going to be an unforgettable party, and we sincerely hope you can join us for it!
SG101 Convention on Facebook
SG101 Convention Facebook wall
SG101 Facebook event
SG101 Convention forum thread
Please check out our Shows page for all the details as well as an up-to-date listing of all of our upcoming shows – and keep a close eye on it for continuing updates. We'll be starting our US blitz with return to Lafayette, IN on Friday, April 14th, and we're thrilled that we'll be joined on stage for the first time ever by Brad Harner, the percussionist on both "Tribal Fires" and "Carpe Noctem" albums! It should be a blast!
We hope to see you somewhere in the US in the next six months! Until then, have a great spring and summer!
– The Madeira